The Magaguadavic Place Civic Center is available for public and private rentals. With its parking, restrooms, kitchen, and various meeting areas, Magaguadavic Place is ideal for wedding receptions, bridal and baby showers, birthday parties, board meetings, and more.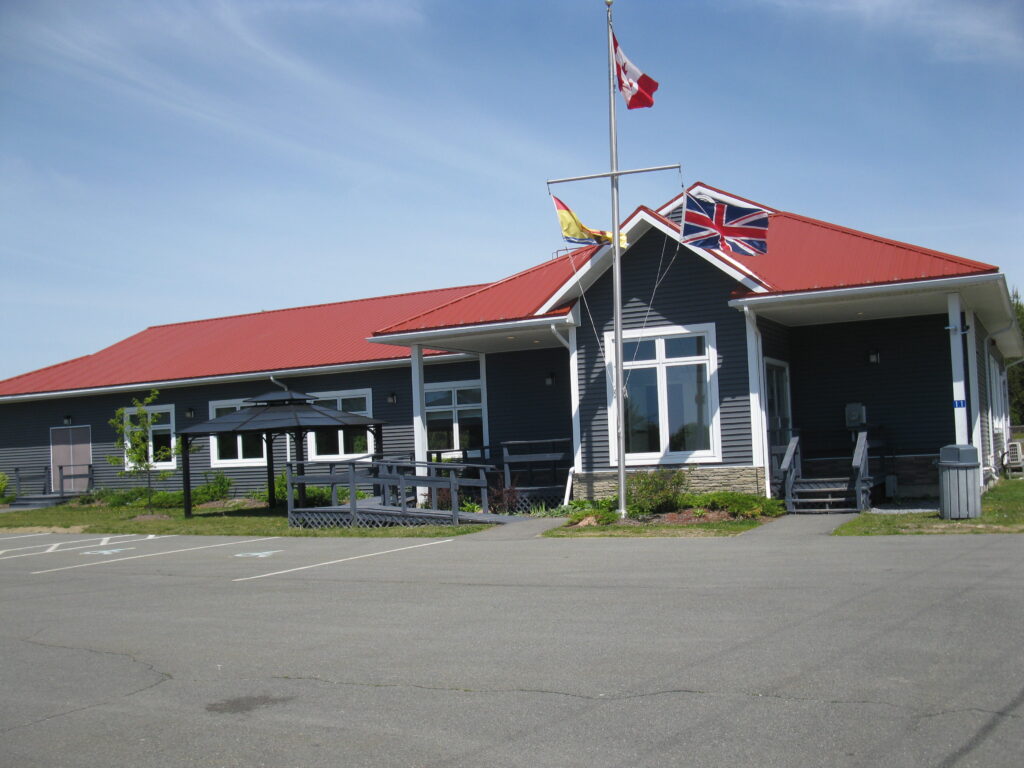 ---
Below are some details about pricing and key rental notes to help decide if this venue can meet your rental needs.
Click here to download the full list of rules and Rental Agreement.
Rental pricing includes taxes.
"Half Day" rental is for a maximum of four (4) hours.
"Full Day" rental is for a maximum of ten (10) hours.
"Weekend" rental is from Saturday at 8:00 a.m. until Sunday at 8:00 p.m.
Main Room rates include rental of Room and one (1) wireless microphone, if needed.
The rental day ends at 10:00 p.m.
NO alcohol is allowed on the premises, no exceptions.
NO smoking (tobacco or cannabis) or vaping is allowed on the premises and/or in the building.
---
Rental Rates
Private Group or Business Rental
| | Hourly | 1/2 Day | Full Day | Weekend |
| --- | --- | --- | --- | --- |
| Main (Large) Room | $50 | $120 | $220 | $450 |
| Conference Room | $35 | $80 | $140 | $175 |
| Lower Level Room | $20 | $45 | $85 | $125 |
Non-Profit Group or Meeting Rental
| | Hourly | 1/2 Day | Full Day | Weekend |
| --- | --- | --- | --- | --- |
| Main (Large) Room | $40 | $100 | $200 | $400 |
| Conference Room | $30 | $70 | $120 | $150 |
| Lower Level Room | $20 | $40 | $80 | $100 |
---
Occupancy Limits
| Configuration | Max Occupancy |
| --- | --- |
| Main Room – Tables & Chairs | 185 |
| Main Room – Audience (Chairs Only) | 300 |
| Main Room – Standing Room (no tables/chairs) | 300 |
| Conference Room | 22 |
| Lower Level – Tables & Chairs | 30 |
| Lower Level – Audience (Chairs Only) | 40 |
---
Additional Services
Description
Cost
Setup and/or
Tear Down
Covers the use of Town employees to setup the space in your designed configuration.
$90
Kitchen Fee
Use of the kitchen for cleanup and staging is included in pricing. This fee is for use of cooking appliances as they require special cleaning.
$150
Use of Sound Equipment
The Main Hall is equipped with a sound system for use of microphones, a sound board, speakers, etc.
$50